President: Eric Chiles
Contact: president@gsa.rutgers.edu
Eric is a second-year PhD student in the Microbial Biology department. Here he studies how homeostatic metabolic activity between coral reefs and their algal symbionts is altered under stress and secondary metabolite production in coral reefs. He is also a researcher at the CINJ Metabolomics Shared Resource. When he is not in lab he is consumed with recipe testing, patronizing the arts, rabble-rousing for social equity, Law & Order marathons, and working to make academia and STEM more inclusive space
Executive Vice-President: Mahsun Oti
Contact: evp@gsa.rutgers.edu
I am a second-year Ph.D. student in Anthropology. I received a BA in Socio-Cultural Anthropology from Mardin Artuklu University, Turkey, and an MA in African Studies from the Center for African Studies Basel (CASB), University of Basel, Switzerland. In my current Ph.D. project, focusing on the concepts of "hope" and "waiting," I explore the world-making practices among African migrants in the border cities in Eastern Turkey.
Treasurer: Tarun Reddy Arasu
Contact: treasurer@gsa.rutgers.edu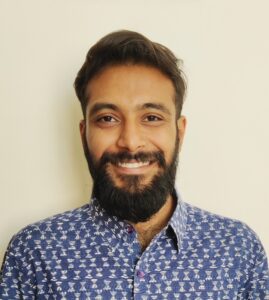 Meet Tarun, a Public Policy and Informatics graduate student at the Edward J Bloustein School for Planning and Public Policy. With a passion for economic equity, Tarun has dedicated his research to studying and analyzing policies that can lead to a more equitable society, with a particular focus on energy economics and political economic modeling. His work aims to create a fairer and more just world where opportunities are accessible to everyone, regardless of their background. As someone who has always been interested in public service, Tarun wants to make a positive impact on the world around him, and with a desire to serve the Rutgers graduate student body, he hopes to bring about positive change and create a better place to live. When he is not studying or working on his research, Tarun enjoys watching sports, with a particular love for the New York Knicks and Arsenal. He believes that sports can bring people together and promote a sense of community and solidarity, which is something he strives to achieve in his work as well.
Secretary: Laura Estaban
Contact: secretary@gsa.rutgers.edu
Laura Esteban (she/her) is a second year Masters student with the United Nations and Global Policy (UNMA) program. She mainly focuses on international policy, especially regarding Latin American and
educational policy. To her Rutgers is home and a strong community building philosophy drives her
service. She currently works as an Assistant Residence Life Coordinator (ARLC) for Busch Suites so she
can often be found around that area. She enjoys a wide variety of activities but her current favorites are
scrap journaling, watching anime, and writing.
Vice President of External Affairs:
VACANT
Contact: vpeas@gsa.rutgers.edu
Vice President of Events and Programming:
VACANT
Contact: vpep@gsa.rutgers.edu
Vice President of Marketing Orientations and Communications: Christine Wang
Contact: vpmoc@gsa.rutgers.edu
Christine Wang is a second-year Master student in the Communication and Media program and her work experiences and student engagement activities have paved a way of creating and producing all kinds of print and digital content. With 4+ years of digital media, video production, and event-programming, she is actively involved in the Rutgers community. On the side, she enjoys hiking, food, and playing pickleball. With the life purpose of living and loving fearlessly, she aspires to interact with other people and learn about their walks of life in teaching the magnitude of different perspectives, beliefs, goals, passions, and stories.
Professional Development Director:
VACANT
Contact: professional_development@gsa.rutgers.edu
Academic Development Director: VACANT
Contact: academic_development@gsa.rutgers.edu
Blog Manager: Vacant
Contact: blog@gsa.rutgers.edu
Mental Health Committee Chair:
Contact: mentalhealth@gsa.rutgers.edu
Ruth Midianga is a second year graduate Social Work student at the School of Social Work Masters Program. She aspires to become a licensed clinical social worker. Her personal interests are working with mental illness and children and young adults. She has graduated from New Jersey City University with her Bachelors of Science in Public Health. During her free time, she likes to ride her bike near the waterfront or write in her journal.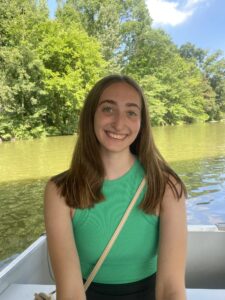 Jessica Dobbs is a second-year masters student in Rehabilitation Counseling on the Mental Health Counseling Track. She plans to be a Licensed Professional Counselor following graduation and clinical hours. In her spare time she enjoys reading and traveling.
Hello, my name is Abbie Neo. I am a first year Master of Business and Science (MBS) student at Rutgers. For my undergrad, I completed a degree in Chemical Engineering from Purdue. I grew up in Northeast Ohio and was born in Singapore. Though my field lies within STEM, I have a strong passion for mental health wellness and awareness. I believe one of the best things you can do is allow someone to feel seen and appreciated. I have a special love for mindfulness meditations and music therapy. I am also a big animal lover and think pets can transform your mental health. I hope to create a safe space for grad students here at Rutgers and bring about positive conversations about the importance of mental health.
Recreation Committee Chair: VACANT
Contact: recreation@gsa.rutgers.edu
Diversity, Equity, and Inclusion (DEI) Committee Chair:
Contact: diversity@gsa.rutgers.edu
Jae Kerstetter (they/them)

Jae is a first year PhD student in the Entomology Department at Rutgers. Here, they are investigating the variation in herbivore-defensive traits as well as gene expression between wild and domesticated blueberry populations in New Jersey. In their spare time, they love cooking, discovering new music, going for hikes with their dog, exploring coffee shops, and advocating for inclusivity in an academic environment.
Social Media Chair:

 Gagan Gowda Madaiah
Contact: socialmedia@gsa.rutgers.edu
Senators:
Contact: senators@gsa.rutgers.edu
Sonal Gahlawat
Sonal Gahlawat is a fourth-year Ph.D. candidate in the Department of Biomedical Engineering. Her research aims to develop a 3D tissue-engineered model system to understand the structure-function relationship of collagen mutations in vascular Ehlers-Danlos Syndrome. Since her first year at Rutgers, Sonal has been actively involved in the graduate student community, where she has taken multiple leadership roles. Her goals for the GSA include building a graduate student community of support, where grad students can grow personally, academically, and professionally. In her free time, she enjoys reading, hiking, baking, and doing body pump (with Natalie Losada).
Natalie Losada
Natalie Losada is a fourth-year Ph.D. candidate using her background in chemistry to tackle her project studying HIV proteins and their mechanisms of drug resistance.  She uses her art background to help communicate her science and enjoys writing about science for the public. She loves being upside down (gymnastics) and doing many hours of physical activity. When she's not active, she's binging Avatar the last Airbender and doing puzzles and helping spread education and fun through the GSA health and nutrition committee.
Nusrath Yusuf
Nusrath is a graduate student in Dr. Kevin Monahan's lab in the Neuroscience and Molecular Biology/Biochemistry Department. She hopes to work alongside the graduate student community to keep building a more equitable and inclusive academic and research environment.
Events Manager: Atharva Unmesh Raut
Contact: events@gsa.rutgers.edu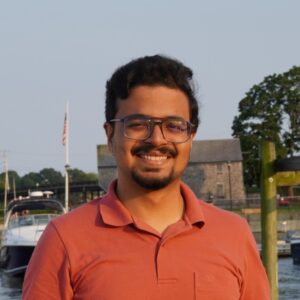 Atharva is a second year Masters Student in the Computer Science Department. With an expansive experience in Technology & Management Consulting, he holds a great interest in Big Data and Machine Learning. Outside work you may find him creating a scale model of his favourite character, collecting Hotwheels or working on his next piece of expressionism.
Business Manager:
Contact: help@gsa.rutgers.edu
Shawn Rumrill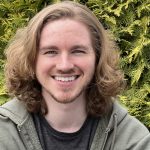 Shawn Rumrill is a fourth-year Ph.D. candidate in the Department of Chemistry and Chemical Biology. Here, he uses biophysical techniques to understand the structure, function, and mechanisms of HIV and other proteins related to human health and disease. Shawn has a history of student involvement and leadership in organizations and student worker positions. His goals for the GSA are to build strong connections and engagement with the graduate community and advocate for student needs to foster a high-quality and meaningful graduate experience. In his free time, he enjoys reading, watching movies, and cooking a variety of food.
Molly Stern
Molly is a 4th year doctoral student in Clinical Psychology, specializing in Dialectical Behavior Therapy and other evidence-based behavioral health interventions, with a passion for making mental healthcare more accessible for under-resourced communities. She is very excited to be working with other graduate students to help create a more engaging environment for the larger graduate community at Rutgers.